Foundation for Global Sports Development awards $250K to Childhelp
---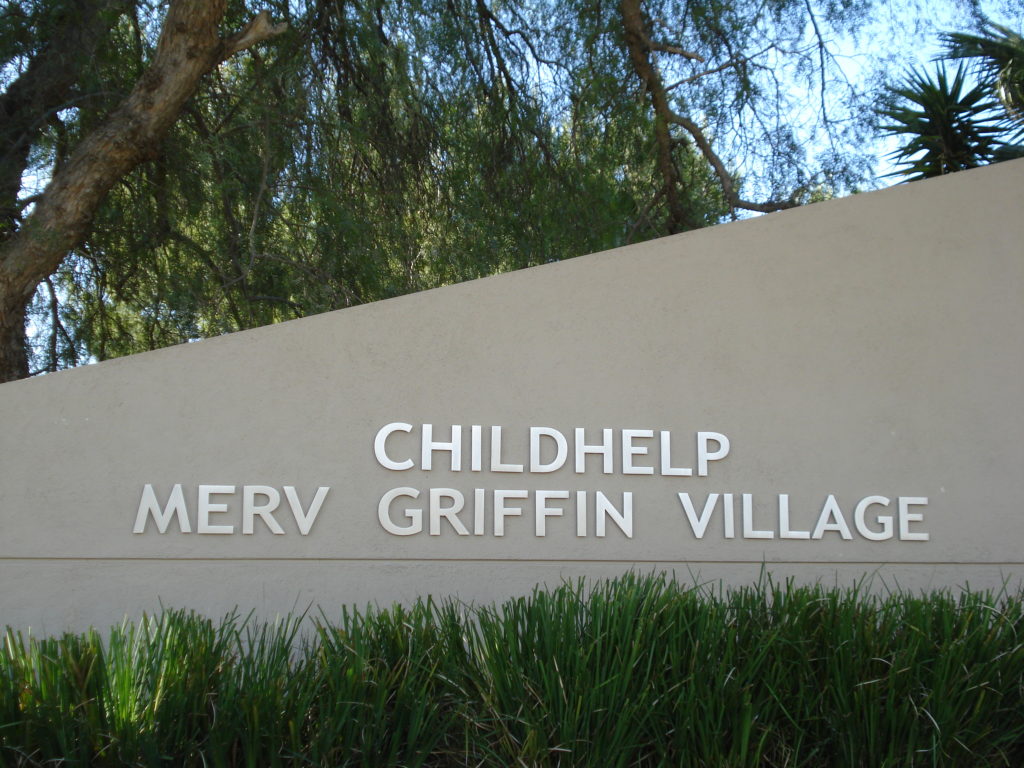 Phoenix, Ariz. (February 7, 2017) — As part of its commitment to support underserved youth through sports programming and educational initiatives, The Foundation for Global Sports Development (GSD) has awarded Childhelp, the nation's oldest and largest non-profit advocating for abused and neglected children, with $250,000 to benefit the Childhelp Merv Griffin Village in Beaumont, California.
"Each year we continue to be inspired by the important work of Childhelp, and we are proud to take a stand with them in the fight to end child abuse," said GSD Executive Board Member, Dr. Steven Ungerleider.
GSD Executive Board Member, David Ulich added, "The $250,000 grant will allow Childhelp's Merv Griffin Village to open their doors to even more youth in need while ensuring the sustainability of this vital child abuse treatment facility."
The Childhelp Merv Griffin Village has been dedicated to the 24-hours-a-day treatment of abused, neglected and at-risk children of California since 1978. Committed to creating a genuine community environment, the village houses as many as 84 children ranging in age from 6 to 15. Through ranch, art, recreational therapy and intensive treatment, children are afforded brighter futures.
"The announcement of this remarkable gift was a highlight of our Childhelp Drive the Dream Gala. The grant launched a Fund-A-Child fundraising moment that garnered an additional $250,000 for the children of Childhelp," said Childhelp CEO and Chairman, Sara O'Meara. "GSD will be meeting a number of sustainable needs at the Village."
Childhelp President and Vice Chairman, Yvonne Fedderson, added, "We have been so blessed to find the places where our mission intersects with GSD's mission – to prevent child abuse in youth athletics with education, while helping recovering children feel safe and loved, by using recreational and sports therapy to heal."
In addition to funding the Childhelp Merv Griffin Village, GSD underwrote the Childhelp Speak Up, Be Safe for Athletes awareness and outreach campaign; a prevention education initiative aimed at promoting the safe physical, emotional, educational and spiritual development of youth athletes which has impacted over 10,000 Arizona youth in its first year.
For over 20 years, GSD has supported Childhelp's mission through advocacy, prevention, intervention, treatment and community outreach.
About Childhelp
Since 1959, Childhelp® has brought the light of hope and healing into the lives of countless children as a leading national nonprofit organization dedicated to helping at-risk children. Childhelp's programs and services include residential treatment services, children's advocacy centers, therapeutic foster care, group homes and child abuse prevention, education and training. Childhelp created the Childhelp National Day of Hope®, held each April during National Child Abuse Prevention Month that mobilizes Americans to join the fight against child abuse. For more information, log on to www.childhelp.org, facebook.com/childhelp or twitter.com/childhelp.
About The Foundation for Global Sports Development
Working closely with international sports federations, generous donors and committed athletes, The Foundation for Global Sports Development promotes sportsmanship, education, fair play and ethics among the world's youth. The Foundation gives special emphasis to groups and communities that are most in need or most underserved by current programs, including women, minorities and youth in areas where the risk of delinquency is particularly high. Visit http://www.globalsportsdevelopment.org to learn more.